Your server will be ready to work 15 minutes after placing the order;
Unlimited traffic on all tariffs;
Our support team works extended hours Mon-Fri and part-time on Saturdays;
The port capacity is 1 Gb/s.
CleanVDS – your reliable partner. We offer a wide range of locations, tariff rate packages and easy payment options.

Clean VDS/VPS
Dedicated IP Address – risk-free internet availability and reputation. Protection from mail service filters.

Reliable equipment
In-house high-quality equipment. All disks are SSD.

An opportunity to select locations
The best servers in reliable data centers in the Netherlands, Russia, USA, Latvia, Moldova, Hong Kong and Ukraine.

Licensed Software
KVM virtualization, friendly control panels. We are members of the RIPE NCC association with LIR status and IP addresses.
Clean VDS is waiting for you
Wide choice of payment options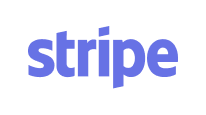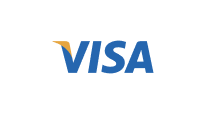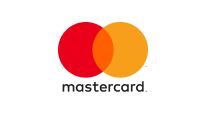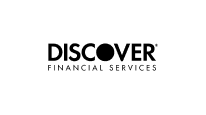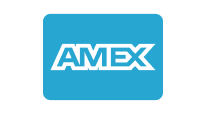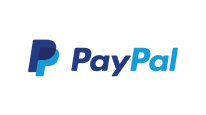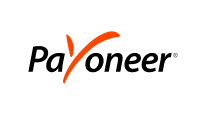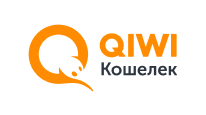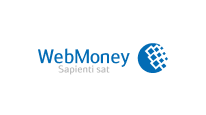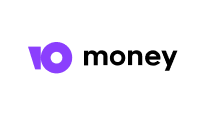 An opportunity to pay with cryptocurrency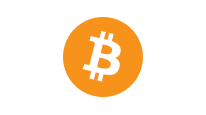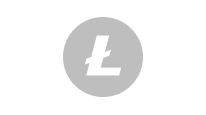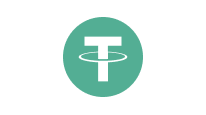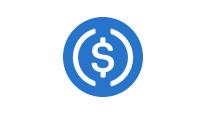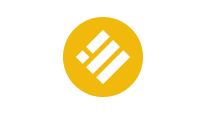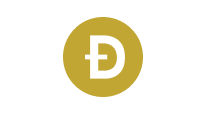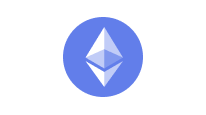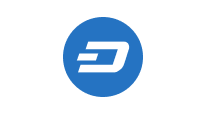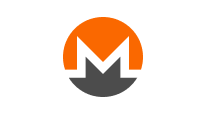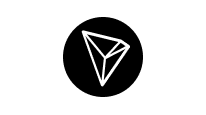 Read the reviews of
our customers:
I used to buy VDS on another site until I found Clean VDS. I immediately switched to their service when I saw the price and level of service. VDS-clean. The guys know what they're doing. Huge respect for this!
The Clean VDS team has an excellent customer service. I didn't know much about how VDS / VPS works, but they explained everything to me and answered all the questions I had. So for me it's 10/10.
I want to say a huge thank you to the Clean VDS team for their work. I have had many negative experiences with online scams. I've been using VDS for the last few years. And, assince I work for Amazon, I need to make sure that the VDS I buy are 100% new and clean. These guys did their job at the highest level, -quickly and easily. I definitely recommend these guys!
David, Brighton, United Kingdom
I've been working on Amazon for quite a long time, and it's no secret that a good VDS service can save you an extra penny and several hundred nerve cells. Clean VDS team provides such a good service and helps you with that for sure. I am fully satisfied, they work quickly, answer questions easily, and help with everything. That is my advice.
VDS is a hosting service that provides users with a virtual server. VDS copies the operation of a real physical server with the ability to install its own operating systems and software. There are several independent virtual servers running on a single physical server. In other words, you will have a "cloud" computer that you can access from anywhere in the world.
Which types of servers do we provide?
CleanVDS team offers two types of servers – virtual and dedicated.
The first option allows you to reduce the costs within the existing budget, the second guarantees maximum speed and full control over the equipment. For clients with small sites we recommend using a virtual server. Its capacity will be sufficient for the company to operate in the small and medium-sized business sector. Dedicated servers are initially created for large projects.
What is the difference between VPS and VDS?
The dedicated server (VDS) is located on separate equipment which is fully provided for the needs of its user and does not contain extraneous information or programs.
The virtual server (VPS) is an artificial emulation of a dedicated server. Multiple virtual servers can be located on the same physical media at the same time.
Which hardware do we use?
We use processors like 2x Intel Xeon E5-2640V2 and 2x Intel Xeon E5-2680V2 in all our data-centers. The servers are also equipped with SSD drives for faster operation.
SSD-drives and their advantages
SSD drives are the newest and most advanced technology for storing, writing and reading data. They are superior to outdated HDD drives in a number of ways, for example:
The speed of reading and writing an SSD disk is several times faster than its predecessor;
The technology of its production is more reliable and the equipment is stronger and less susceptible to mechanical wear;
SSD drives are quieter and take up less space.
 We only use SSD-drives in our data centers.
How to register on CleanVDS.com?
Visit the CleanVDS.com website, click the "Register" button in the upper-right corner. You will be provided with a short account registration form. In this section you should enter your contact information, when completed you will be able to use our services.
To register an account for an individual – select "Individual" at the field "Payer's data". Fill in the remaining information and click "OK" to confirm.
To register an account for a legal entity (business account) – select "Legal entity" in the "Payer data" field, enter the name of your business in the appropriate line. Fill in the remaining information and click "OK" to confirm.
Video-tutorial: https://youtu.be/7dzR5LgvGhk
Please log in and visit the section "Services" at CleanVDS.com control panel. You can choose your best option from those offered then add it to your on-line shopping cart, set up the necessary parameters and make the payment. Check our video guide for assistance.
 Video-tutorial: https://youtu.be/Q_R200Rrwlg
How to choose the best tariff?
We have developed a wide range of tariffs to meet the needs of our customers with different requirements and capabilities. If you can't choose an option yourself please contact our manager to help you find the best solution.
Yes, you can always upgrade to a tariff with better spec. If you want to reduce the spec, you have to remove the service and place a new order (in this case you will most likely lose your IP-address as the system will give you a new one).
Can I order multiple VDS in the same or different countries with the same account?
You can order an unlimited number of virtual machines from your account. These machines can be in different countries, run on different operating systems, etc.
Just make sure your VDS is renewed on time.
Is it possible to transfer VDS from one personal account to another?
Yes, it is. Please contact our support. Also, if you need to change your account from an individual to a legal entity you need to create a new account for the legal entity, then send a request to our technical support that you want to transfer the VDS admin access to the new business account.
Video-tutorial: https://youtu.be/Gd7FIJSYejo
How to extend the VDS service?
In order to extend the service go to the "Virtual Server" section, select the VDS that you are going to extend, and click on the "Extend" icon in the menu that appears at the top. Next, on the page that appears, click "Add to Cart" and go through a simple payment step. Done! Your VDS has been extended.
 Please note that you can pay for your virtual machine on different terms. Just do not forget to renew the service on time.
 Video-tutorial: https://youtu.be/J0RWtcKtn2s
What should I do if I didn't manage to renew the service in time?
If you did not have time or forgot to renew the VDS, it will be irretrievably lost! If you did not opt-in for the additional "Backup" service through our technical support, then all the data stored on your machine will be lost. We can provide you with an identical VDS, with a similar IP address and location in the same or neighboring city. To do this, contact technical support.
How to ensure that my IP and the Data-center addresses are in the same country?
There are a number of sources to check the location and security of your IP address. However, they may have an irrelevant database. We kindly recommend you to check your IP address on reliable and trustworthy sites like https://stat.ripe.net/app/launchpad
How can I find the access details to my VDS?
Visit the section «Products/Services-Virtual Servers", select the server from the list, click on the "Instructions" icon that will appear above your list as soon as you have selected the VDS.
ATTENTION! Always check your log-in and password when entering to avoid mistyping. You have several combinations of log-ins and passwords:
Login and password to your account on CleanVDS.com
Username and password for the VDS-machine.
Login and password to your account on VMmanager.
Video-tutorial: https://youtu.be/ujnDxNOY2yg
Connecting to a VDS via Microsoft Remote Desktop
Download Microsoft Remote Desktop in Microsoft Store. Open the app, push the «Add» or «+» button. Insert all the necessary information. Click the Virtual office icon and start.
Video-tutorial:
Windows:
Tabs in Chrome are always stuck on a white screen, how can I fix that?
We are well aware of that issue and we have a solution that will let you continue your work without frustration.
Our video guide: https://youtu.be/KFCGdjC2Tzc
Can multiple users operate the same VDS at the same time?
Yes, they can if you buy Multiple Users service (from $450 per month). 
Please contact our support team for more.
How to disable enhanced security for Internet Explorer in Windows Server (to be able to download files)?
For many operations on the virtual machine it is required to disable the enhanced security configuration, which are enabled by default.
Choose Server Manager in the Start Menu.
Click on "Local Server" in the left panel.
In the machine properties window find «IE Enhanced Security Configuration» and click on the word «On».
A small window will pop up, where you should select «Off» for both Administrators and Users and click the «OK» button.
Video-tutorial: https://youtu.be/XWKfq08NHDI
Initial services do not include Backups. To set up a "Backup" system for your machine contact our technical support. Our operators will help you to set up the system for your VDS – the fee depends on the data volume.
How to change my VDS password?
If your virtual machine uses Windows and you remember the password – the easiest way to change it is by following the steps in this guide from Microsoft: http://shorturl.at/frISX
 For Linux (CentOS, Debian, Ubuntu) changing the password is way easier. Go to the "Instructions" menu, where you can find information to log in to your VPmanager. After that, select the VDS on which you want to change the password, and in the menu at the top, select "Change password" and simply enter the new password.
Video-tutorial: https://youtu.be/UI4iQDUb9Xw
What to do when the VM password was lost/forgotten?
In a situation where the virtual machine password is lost you will have to reinstall the OS. All of your data on the VM will be lost, so use this as a last resort:
Log in to your CleanVDS account, select the machine and click on "Instructions" where you will find the VMmanager login details
Click on the URL provided and use the User/Password to log in to VMmanager
Go to the "Virtual machines" under the "Management" menu
Select the VDS you wish to reinstall
Click on "Reinstall" button in the icon panel
Check the box next to "Change password", enter a new password and click Ok
After this procedure you will have a clean OS on the virtual machine. Please make sure you write down your log-in details in case you forget them, otherwise you could risk losing all of your files.
Video-tutorial: https://youtu.be/g6gIlkj_lPg
Can I change the operating system in an already-purchased VDS machine?
If you want to change your current operating system and not lose your IP, use VMmanager. Go to the "Instructions" menu, where you can find information to log in to your VMmanager. After logging in to VMmanager, select the "Manage Virtual Machines" section in the "Manage" menu on the left side of the screen. Then select the VDS on which you want to change the operating system. In the menu bar that is located above the list of virtual machines, select the "Reinstall" icon. You will see a page with the settings for reinstalling the OS. In the first line, "OS Template", you can select the operating system you need and then click "OK".
(!) IMPORTANT: In order to install Windows OS, you need to have more than 3GB of RAM and at least 30 GB of SSD on your virtual machine's hard disk. If your machine's system parameters are lower than the required ones, it is impossible to install the Windows operating system. Even if the installation is successful you will not be able to work on it due to lack of resources.
What should I do if my VDS is unreachable?
If you have trouble logging in to your VM, try logging out, closing the Remote Desktop app, and launch it again. Check the data you entered (try to copy the information, instead of entering it manually) and make sure that it corresponds to the login instructions that you have been provided with.
If all of the above fails then feel free to contact our customer support service.
Are your services legitimate?
Yes, they are. CleanVDS is registered in the state of Colorado, USA, and complies with the laws of the United States, the European Union and Russia. You will not have any legal issues working on our servers.
CleanVDS operates within the laws of the countries where our servers are located. All complaints go through a manual moderation process. 
In the event of a confirmed fact that the law has been violated, your server is blocked without a refund.
Which payment methods are accepted at CleanVDS?
There are multiple ways to pay for the service or renew it:
PayPal – balance PayPal or Visa, MasterCard, Maestro, AMEX, Discover cards;
QIWI – Qiwi balance or Visa, MasterCard payment system cards;
Interkassa (RUB) / (USD) – Visa, MasterCard, ADV Сash, PerfectMoney;
Stripe (USD) – Visa, MasterCard, Maestro, AMEX, Discover, JCB, Diners Club;
Payoneer (final price will be calculated manually with an invoice);
We also accept cryptocurrency: BitCoin, LiteCoin.
Please be aware, that some of the payment systems may charge an extra fee 2% – 4.5%
Where can I find and download an invoice for a paid service?
The invoice is generated automatically, immediately after you top up the balance in your account. You can download it in the "Finance" section (https://billing.cleanvds.com), which is located below the "Costs" section in the "Service acceptance act" subsection. To download an invoice / report, go to the "Service acceptance act" section, select the required invoice, and click on the "Download" or "Print" icon.
 The invoice is issued to the personal information you used when creating the account. If you want to receive invoices to your legal entity you need to change the information about the payer in your account or open a new business account (see the question "Can I transfer VDS from one personal account to another?").
Refund terms and conditions
We will make a full refund if the terms of service have been violated. To apply for a refund you must fill out an application form and (in some cases) provide a copy of your passport in electronic form.
Who can get an access to my information?
Only the people you authorize. Your data security and anonymity are guaranteed by the contract, advanced security system and legislation.
Where will my information be stored?
We provide our clients with our own servers, which are based in data centers in the USA, Canada, Hong Kong, Latvia, Moldova, the Netherlands, Russia or Ukraine. You can choose your own server location to ensure that you and your clients get the best possible ping. In the server room, the optimal temperature and humidity are maintained around the clock. The equipment is regularly checked, and any possible malfunctions are eliminated in the shortest possible time. The support service and technicians also work 24/7. The security of your information is also ensured by an armed security service.
What is a DDoS-attack and can we protect ourselves from it?
DDoS-attack – one of the types of hacktivities used against websites or servers to stop them from operating. Big online-stores and websites suffer from DDoS-attacks quite often; sometimes those attacks can be initiated by the competitors or hackers just for fun or revenge.
 DDoS-attack mechanism:
The hacker spreads the malware to many unprotected computers that have access to the internet.
All of the compromised computers start sending requests to the main site at the same time.
Due to the numerous requests, the site may simply "turn off" and become inaccessible to its
Special software protects against such attacks by filtering suspicious user activity and spam requests.
 All CleanVDS servers have the newest DDoS protection system, which guarantees the safety of your data and business.